Migrating from paper registration to online registration?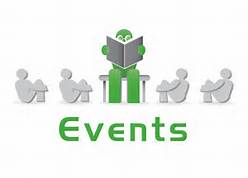 Customers often ask why they should pay to use online event registration software when they can manage an event using email and spreadsheets for free. Handling registrations through email, telephone or with a spreadsheet works, but online event registration can pay for itself overnight by eliminating paperwork processing and tedium while increasing accuracy and efficiency.
The real question is, what do you get when using online event registration?
The real answer is, your registrants fill out the forms. You do not have to enter any registrant  data at all. There are no email responses to transcribe into your spreadsheets. You just manage the data that you collect on the registration forms … which is far easier than a paper system.
You have easy access to all of the information you need about your registrants: registration rosters, sales reports, survey response breakdowns. All of your registrant data is at your fingertips and available with a click or two.
With online registration you can create a stunning registration website using the easy-to-use-tools that add your custom text, colors, images and videos. You can also set up multiple website pages. Spruce up your marketing efforts with reminders, post-event surveys, email analytics and personal invitations. Email analytics provides date/time stamps indicating when your message was opened and when it received a response.
If you need to display different sessions, sales items and event information for different types of event attendees, you can do so using registrant types. The sales wizard enables selling tickets to your event, workshops, classes, and webinars. Set start/stop selling dates, set up promo codes and discounts, set up taxable and non-taxable items, set minimum and maximum ticket purchases. By inviting your guest to register for your event online you can accept both group and individual registrations. Set up group discounts, such as register 4, get the 5th for free. Additionally, you gain the ability to have group codes which can be public or private; one person can pay for the entire group in one transaction, each group can pay for themselves or a combination of both options.
The session wizard not only adds sessions, but also multiple classes, workshops and meetings for marketing conventions, trade shows and break out sessions. Set maximum seats, wait-listing with notification, send separate reminders and post-event surveys, move registrants from one session to another with email notification. The questionnaire wizard creates both simple and complex questionnaires. All response types are selectable. Choose from radio buttons, check-boxes, drop-down lists, text and text area fields. Using conditional logic, you can display additional questions if certain responses are chosen and display sessions based on a response to a question.
Online event registration allows you to:
Quickly send email invitations from your event dashboard
Collect custom registrant information in minutes
Securely capture credit card payments online
Easily build and share custom reports with colleagues
Pull session attendee rosters
Easily build name badges and certificates
Collect feedback from event attendees using Post Event Surveys