Empower Your Non-Profit with Dynamic QR Code Solutions
Elevate Outreach. Drive Donations. Engage Your Community.
In today's digital era, your non-profit organization deserves the best tools to champion its cause. Discover how our QR Code Manager can become your perfect partner in amplifying your message, mobilizing support, and fostering community engagement.
Customizable QR Codes
Tailor QR codes to your brand - include your logo, colors, and message to resonate with your supporters.
Trackable Analytics
Monitor scans, understand donor behavior, and optimize your outreach strategies with real-time insights.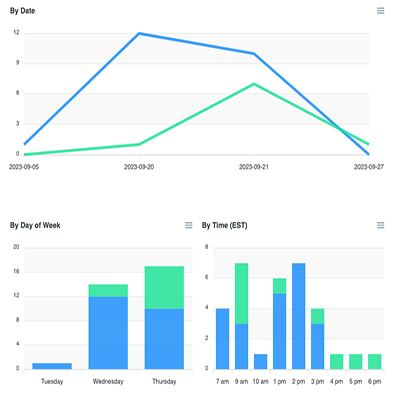 Easy Integration
Seamlessly incorporate QR codes into your marketing materials, both digital and print.
I just wanted to let you know how effective and easy this made our event. We had over 2,600 people attend the event and the QR scanning system made it a breeze!
Chelsea G.
Resources